Happy St. Patrick's Day from Copper Fit!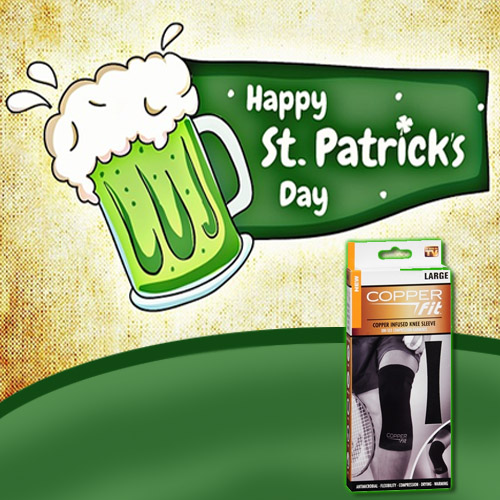 It's almost March 17th and you know what that means! It's time to grab some green and get ready to celebrate St. Patrick's Day.
St. Patrick's Day – or the Feast of Saint Patrick – is a time for the Irish (and Irish-at-heart) to hit the pubs for some green beer or sit down with loved ones for some corned beef and cabbage.
It's also soon time to join in those St. Patrick Day parades! Depending on the parade you attend, you may be doing a fair share of walking. Grab your Copper Fit knee sleeves to help support your knee (or knees) during the parade. Copper Fit sleeves help prevent strain and fatigue by keeping muscles warm and they wick sweat away from the body to prevent chafing and rashes.
May the luck of the Irish be with you!