Get Hopping this Easter with Copper Fit!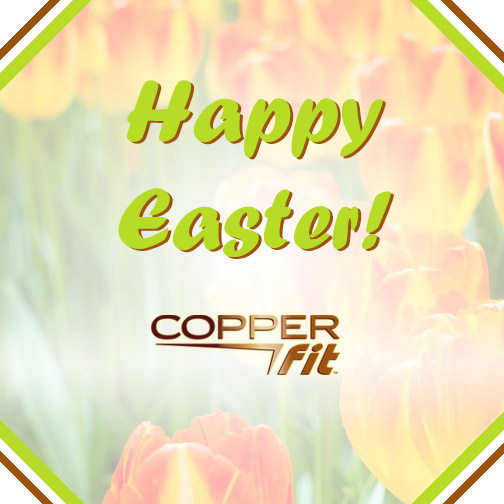 Hippity-hop! Easter is almost here!
It's time for colored eggs, baby chicks, bunny rabbits, church services, Easter hats, jelly beans, and – of course – Easter baskets.
If you have an athlete in your life, make an Easter basket filled with his or her favorite fitness and exercise items this year. Top it off with a Copper Fit knee sleeve or Copper Fit elbow sleeve for that special, extra touch.
And from all of us here at Copper Fit….have a wonderful Easter!